buyer Representation Agent
Muskoka Lakes
Region
Let's find YOUR LUXURY HOME
Tom E. Cooper*
Buyer Representation Agent
As a 20-year resident of the Muskoka Lakes District, I have a deep respect for its lakes, peacefulness and natural surroundings. Muskoka is a truly wonderful place to live, enjoy family, play and work. I know because I live here.
My agency approach is to help you buy real estate with sincerity, honesty, and compassion. The process is about finding the right luxury waterfront home, 3 season cottage or a home in town. It is all about your choice and your family's needs—whether you are trading up, rightsizing, or looking to live in Muskoka full time because you are retired or about to retire.
there is nothing more rewarding than seeing a family fall in love with beautiful Muskoka.
*Sales Representative
Sotheby's International Realty Canada, Brokerage 113 Medora Street, Port Carling, ON P0B 1J0
Sotheby's International Realty® is a registered trademark licensed to Sotheby's International Realty Affiliates, Inc. Each Office Is Independently Owned And Operated
Find your Place in Muskoka
Contact me today so I can help you find your Muskoka luxury waterfront home, 3 season cottage or home in town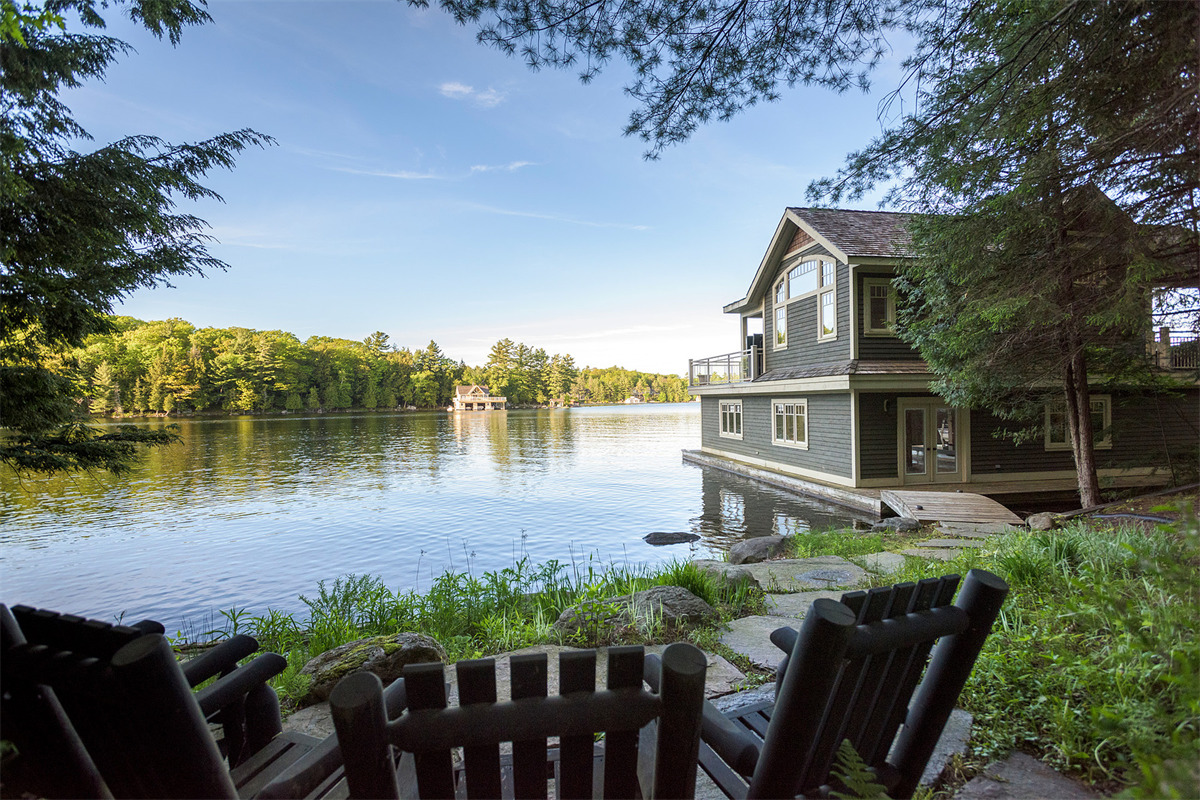 Tom and team acted as Exclusive Tenant Representation Agent for Microsoft Global from coast to coast in Canada and completed many transactions including a 10 year lease for its Head Office in Mississauga, Ontario for 160,000 square feet valued at $55 million and learning Centre in Vancouver for 250,000 rsf valued at $75M.
Tom was Whirlpool Corporation's real estate single agent from coast to coast in Canada. He worked on the North America logistics management warehouse project consolidating all warehouses to two in Canada. He helped senior management discover the new office workplace standard for the Canada Head Office relocation which became the new office workplace standard for its new USA HQ in Benton Harbor, MI. He also developed a financial matrix for internal and external approvals as well as RFP standards and financial qualifications to "short list" Proponents. He also designed a matrix for the decision to "build a new building - Move" or/vs "stay". The number of transactions were very significant in the strategic portfolio management of not only workplace but logistic centralization within North America. Transaction values were in excess of $200M. Tom and team also completed the Eastern Canada Regional Distribution, RDC industrial transaction which won the largest single JLL Industrial Transaction in all of Greater TorontoArea in 2016 - 754,000 rsf valued at $90M.
Tom and team completed the Desjardins Group's Ontario Regional Centre at Mississauga City Centre MEC Complex lease transaction 260,000 square feet valued at $110 million. - the largest single office transaction in all of Greater Toronto Area by JLL in 2015.
MY PROMISE
Working with you as a Buyer Representation Agent, I will help you find and price the property that is right for you. I will negotiate the transaction, help you to acquire financing if needed, find contractors to complete your due diligence, and more to ensure you get the best deal possible on your Muskoka home. Because I do not list properties and work exclusively as a Buyer Representation Agent, you can be confident that you will have no conflicts of interest with Sellers. No conflict means you can trust my promise of integrity, support and transparency.

contact me today
About Me
For 45 years I have worked in residential and commercial real estate, dedicating myself to helping people find the right real estate solutions. Years of experience have given me a mastery of the buying process and effective negotiation skills. Working alongside Fortune 100 Executives for more than 25 years in commercial real estate, I know what it takes to champion my client's needs. Muskoka is my home and I look forward to calling you my neighbour.